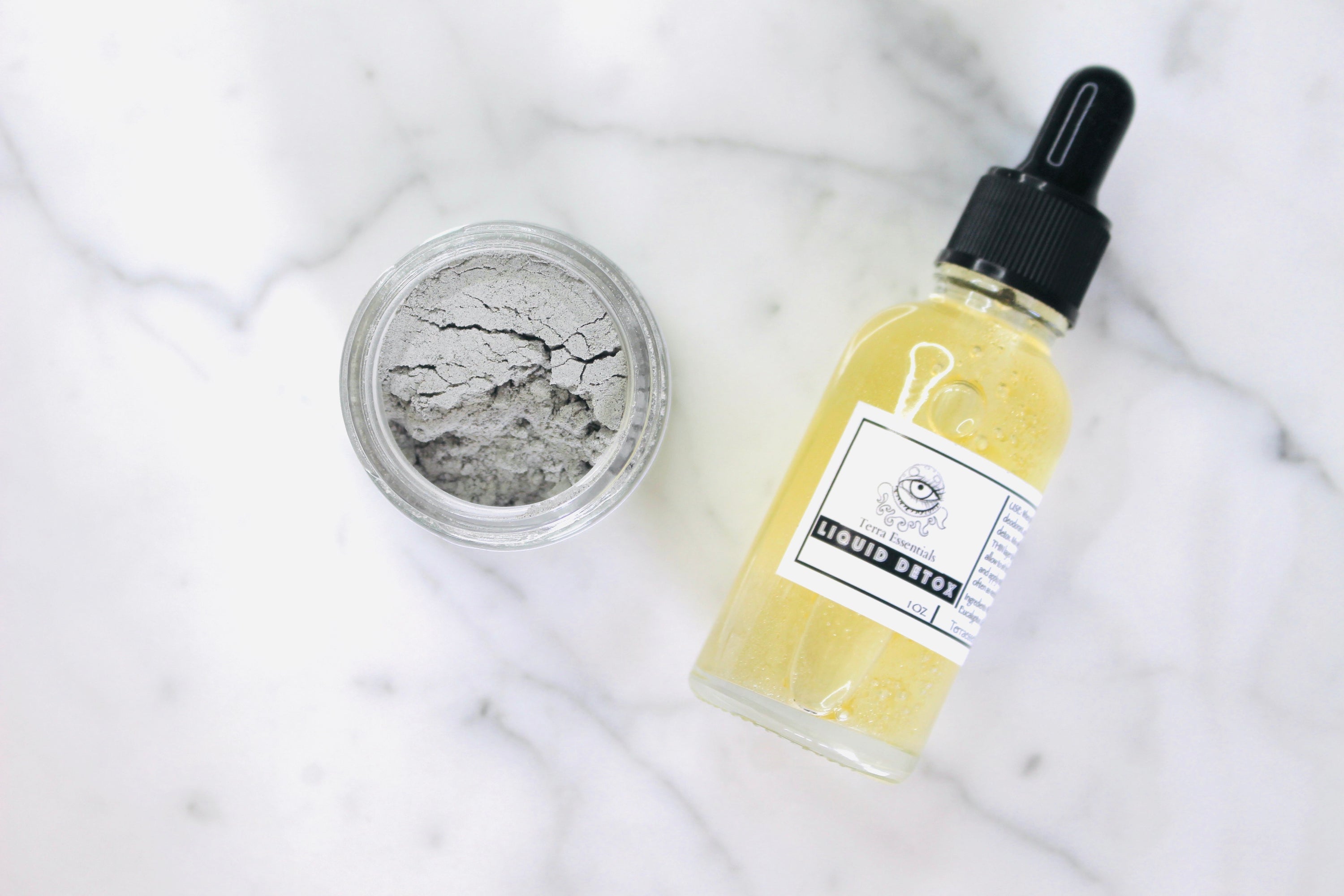 Description
Transitioning to a natural deodorant for the first time? Natural deodorant not working like it use to? No worries, The Detoxers are here to help!
This detox is affordable, easy to use, and effective. If you are switching from a commercial deodorant to a natural deodorant, it is suggested to use this detox in conjunction with your natural deodorant. 
1 OZ Glass Dropper Bottle & 1 OZ Glass Jar
Benefits
Resets underarm biome
Draws out residual toxins and bacteria
Enhances natural deodorant's effectiveness
Ingredients
Dry Detox Ingredients:

Bentonite Clay, Activated Charcoal.


Liquid Detox Ingredients:

Apple Cider Vinegar, Witch Hazel, Distilled Water, Eucalyptus, Grapefruit, Rosemary, & Tea Tree Essential Oils.
Pairs Well With
Pit Perfumes
Pit Colognes
How to Store
Store at room temperature and discard after 3 months, or, refrigerate and discard after 6 months.
Customer Reviews
10/06/2023
Anonymous

United States
I recommend this product
Pit Perfume & Detox
I have used this one time and already I have no deal areas, this lighten my underarms very well!
09/29/2023
Ahmari H.

United States
I recommend this product
Great Detoxer
This detoxer work's amazing. I've been using this monthly since March of this year and I can absolutely say I've never experienced any sort of odor issues while using it in addition to the pit perfume. The detoxer is super easy to use!!
06/06/2023
Avery A.

United States
I recommend this product
Perfect for the summer!
This is a perfect solution for people who wear natural deodorant and are worried about it not lasting or smelling bad. I was very worried about my arm pits smelling bad, because I am someone who sweats a lot. This was AMAZING because it was perfect for my sensitive armpits! And my armpits smelled amazing, it helped tremendously! And it's been a week and I still haven't needed to do it since
02/21/2023
Kelsey J.

United States
I recommend this product
This detox helped so much!
I've been using natural deodorants for three or four years and was noticing they weren't working as well. With just using the detox once it has helped my pits smell better! I especially love using the baking soda free pit perfume with this as well. No smell and works all day long!
02/13/2023
Abram H.

United States
I recommend this product
The Detoxers
Amazing product, high quality and and came really fast! I recommend everyone to buy from here!