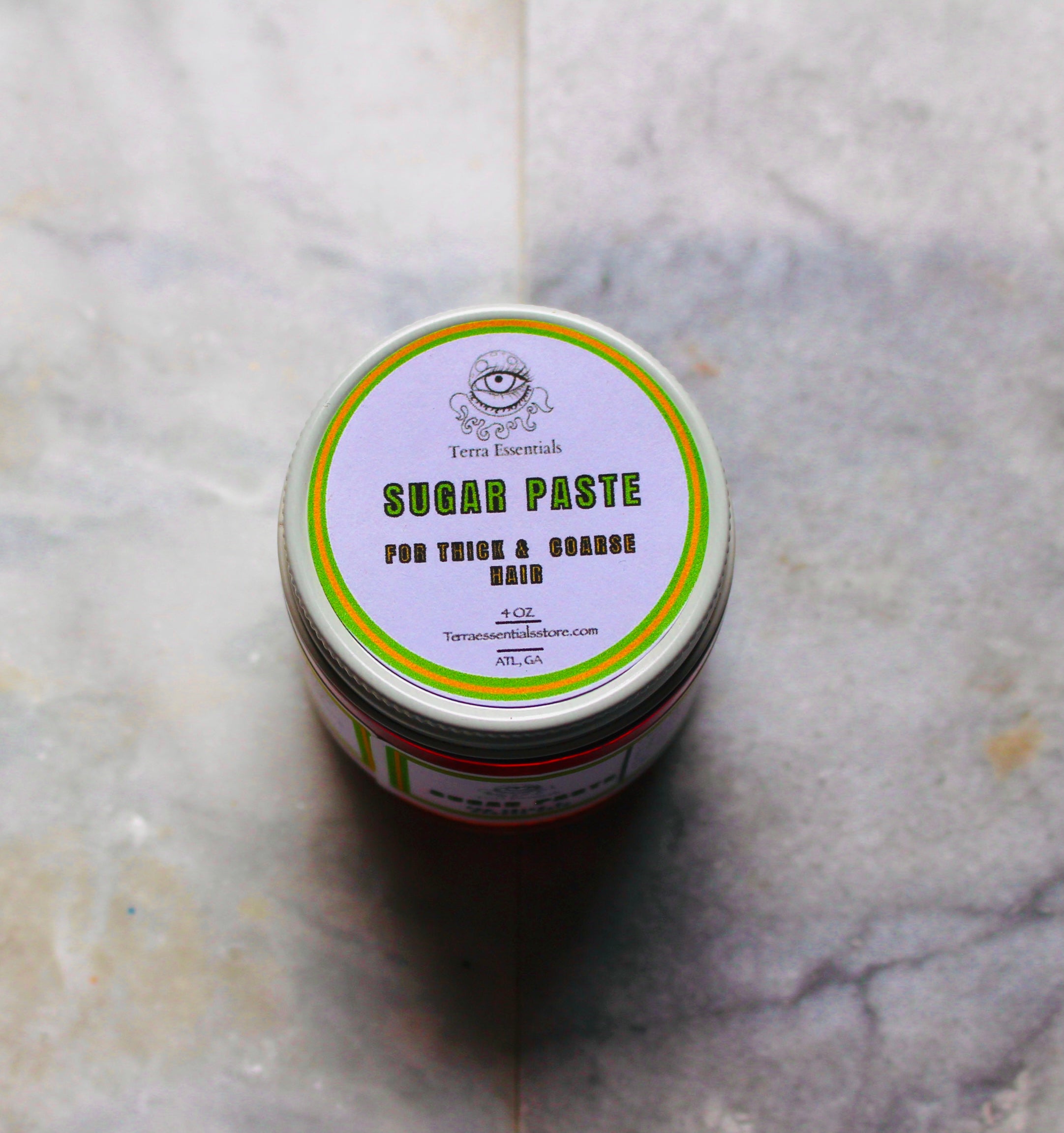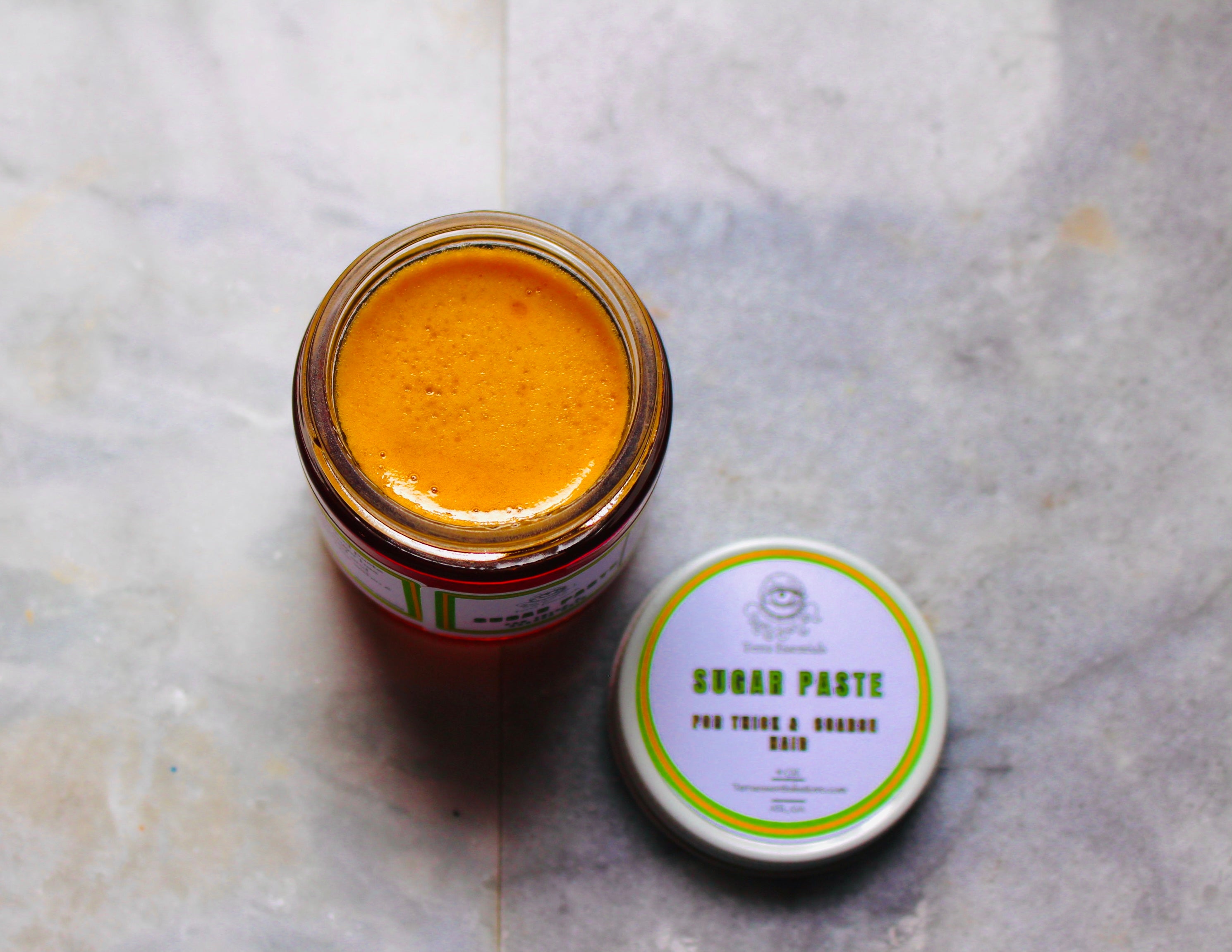 Description
The hair removal method you didn't know you needed!
Sugar Paste is great for removing coarse hair.
Consistency of sugar can vary based on your environment. If sugar is too firm, heat either in the microwave for 5-10 seconds (remove lid) or set in hot water bath for 5-10 mins. 

if sugar is not firm enough, refrigerate for 5-15 mins or until desired consistency is achieved. 
Benefits
Does not irritate skin
Results Last 2-4 weeks
Naturally Made
Earth-Friendly
Ingredients
Organic Cane Sugar, Organic Lemon Juice
Pairs Well With
Turmeric Face & Body Scrub
Foaming Whipped Sugar Scrubs
Triple Whipped Body Butter
Healing Souffle
Hydrating Body Cream
How to Store
Store at room temperature or refrigerate. Use within 6 months of opening.