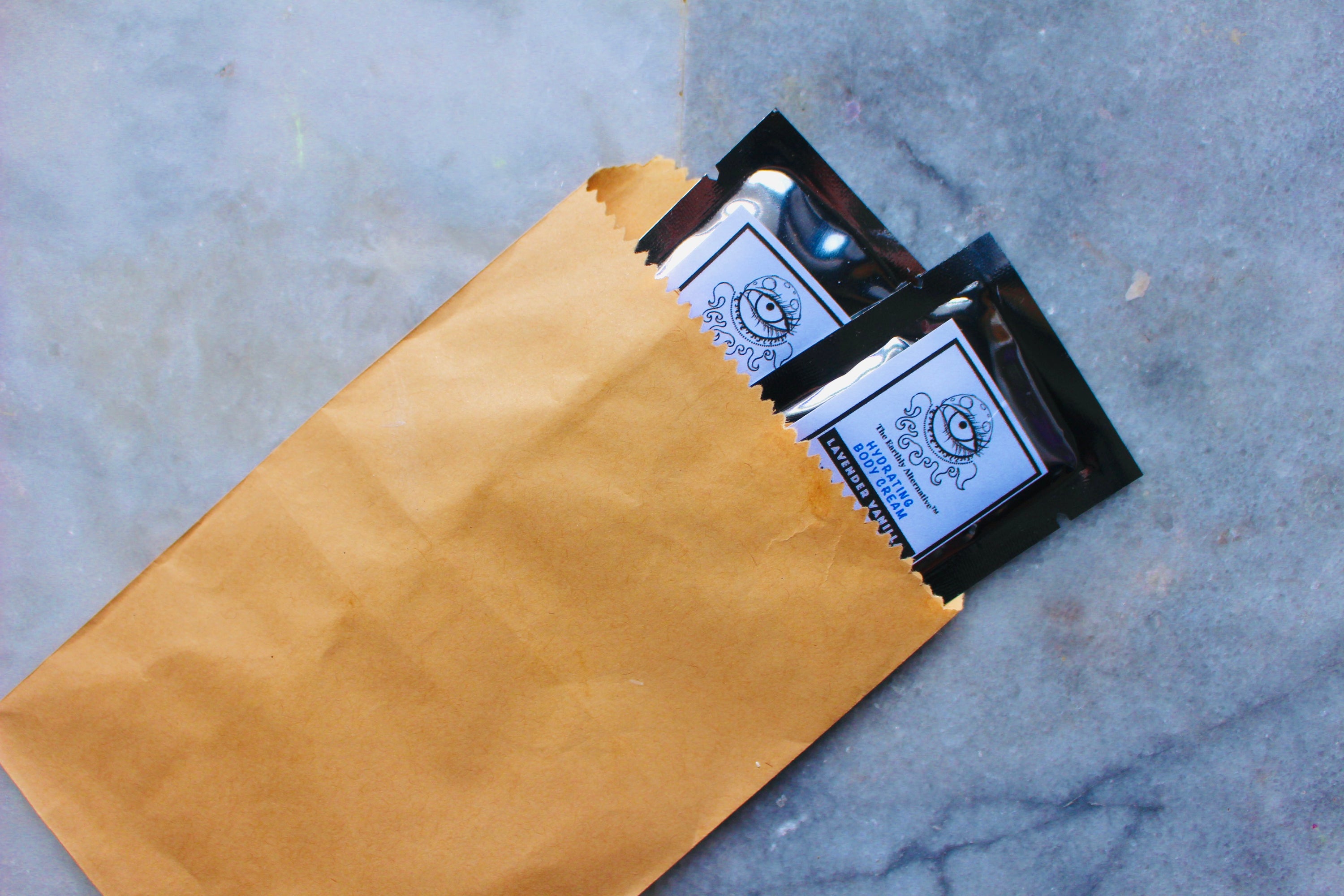 Description
Wanna try before you buy? 
Our sample pack includes 6 random samples of the many products that we offer! Sample packs can include products like shampoo & conditioner bars, deodorants, toothpaste, Balanced Bits, Lip Balm and many other products!
DISCLAIMER: Xylitol is known to be harmful to pets. Please keep out of reach of pets and children under the age of 2.