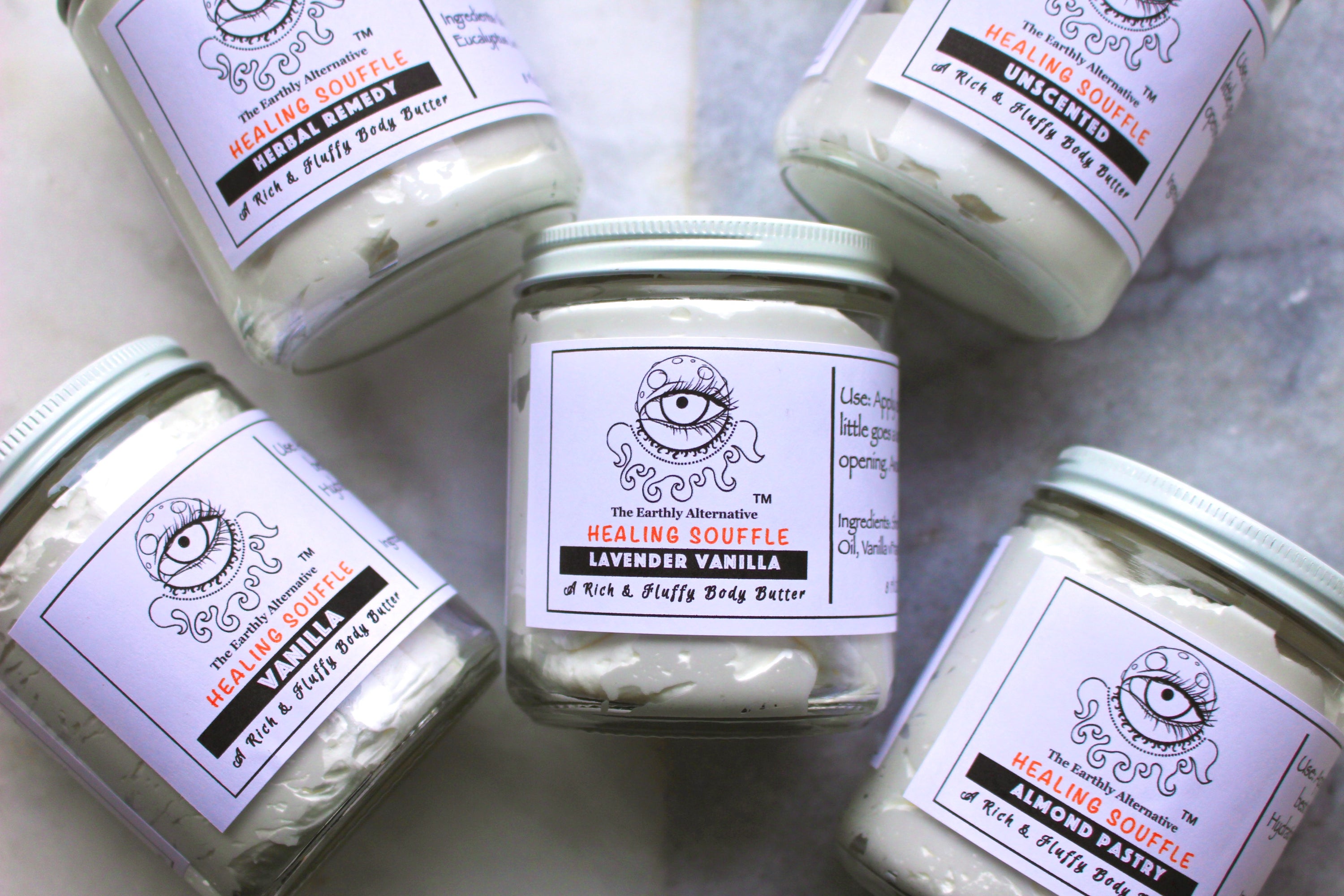 Healing Soufflé Whipped Body Butter
Description
Moisturizing Body Butter with the texture of whipped cream. Not only does this butter moisturize, but it also helps to heal and fade scars, dark marks and stretch marks and gives your skin a beautiful glow without a greasy feel.
Benefits
Locks moisture into skin
Helps to fade scars and dark marks
Lessens stretch marks over time
Provides a beautiful glow without greasiness
Ingredients
Shea Butter, Kokum Butter, Grapeseed Oil, Safflower Oil, Essential Oils or Fragrance Oils
Pairs Well With
Hydrating Body Cream
Foaming Whipped Sugar Scrub
Whipped Soaps
How to Store
Store at room temperature. Use within 1 year of opening.
Healing Soufflé Whipped Body Butter