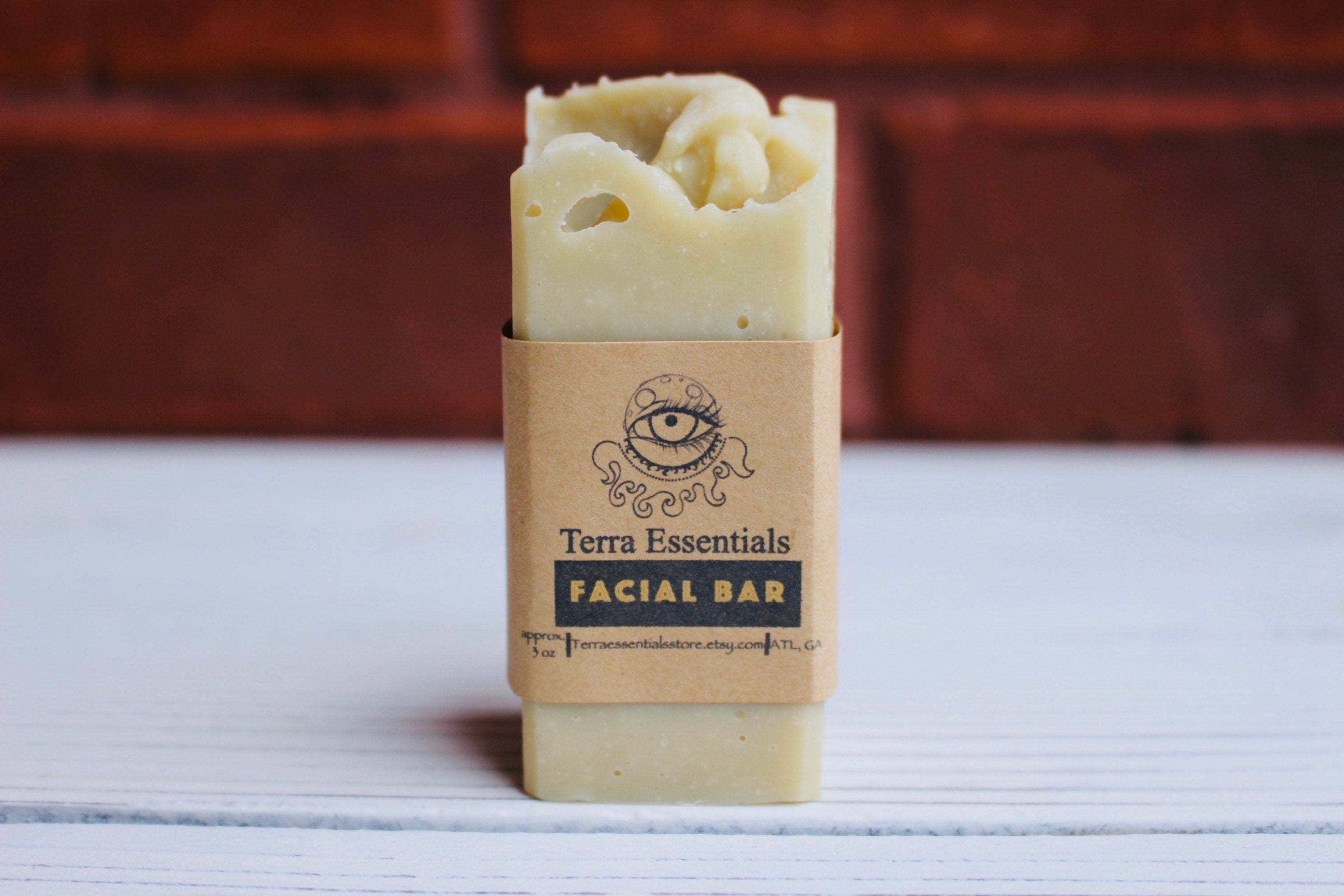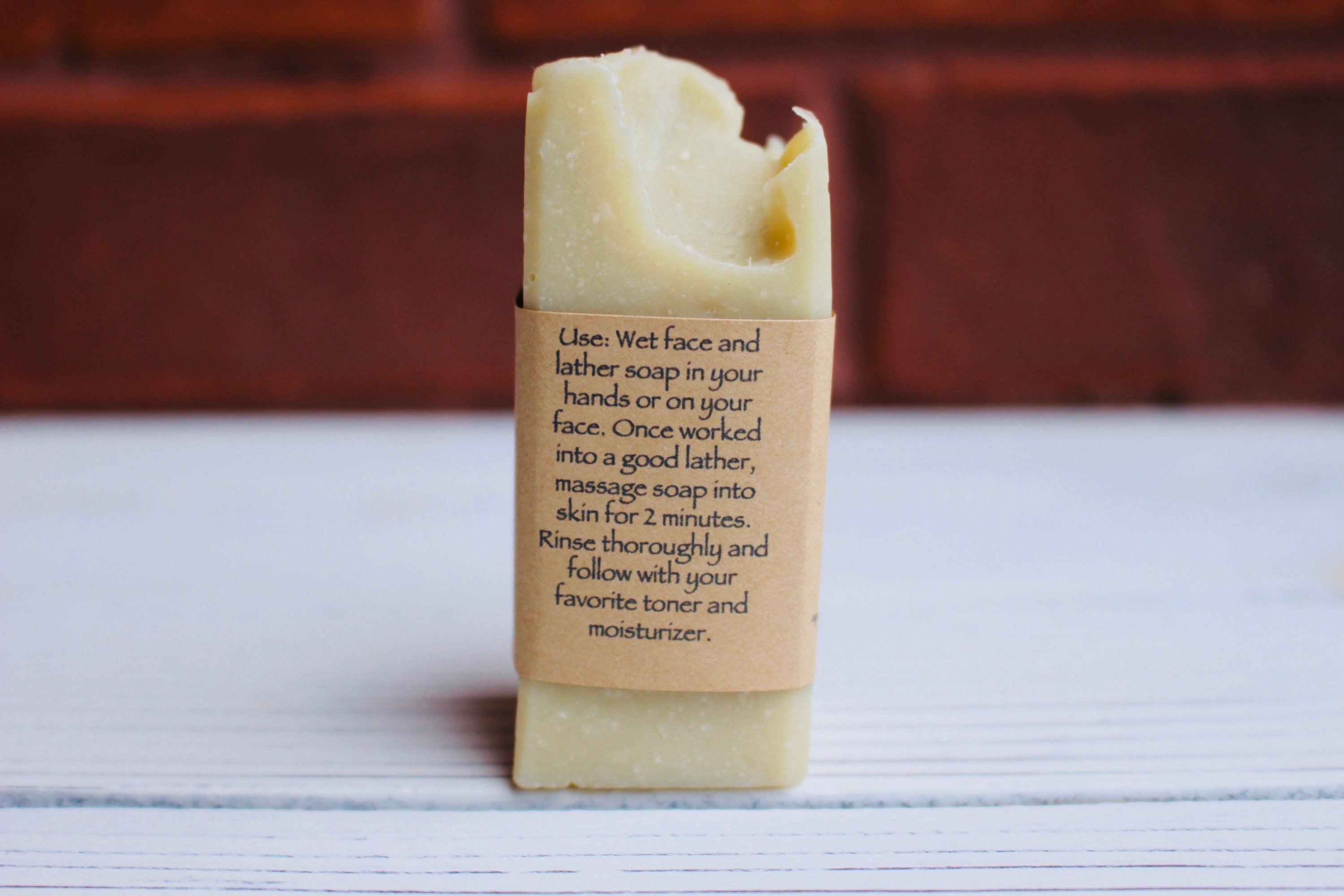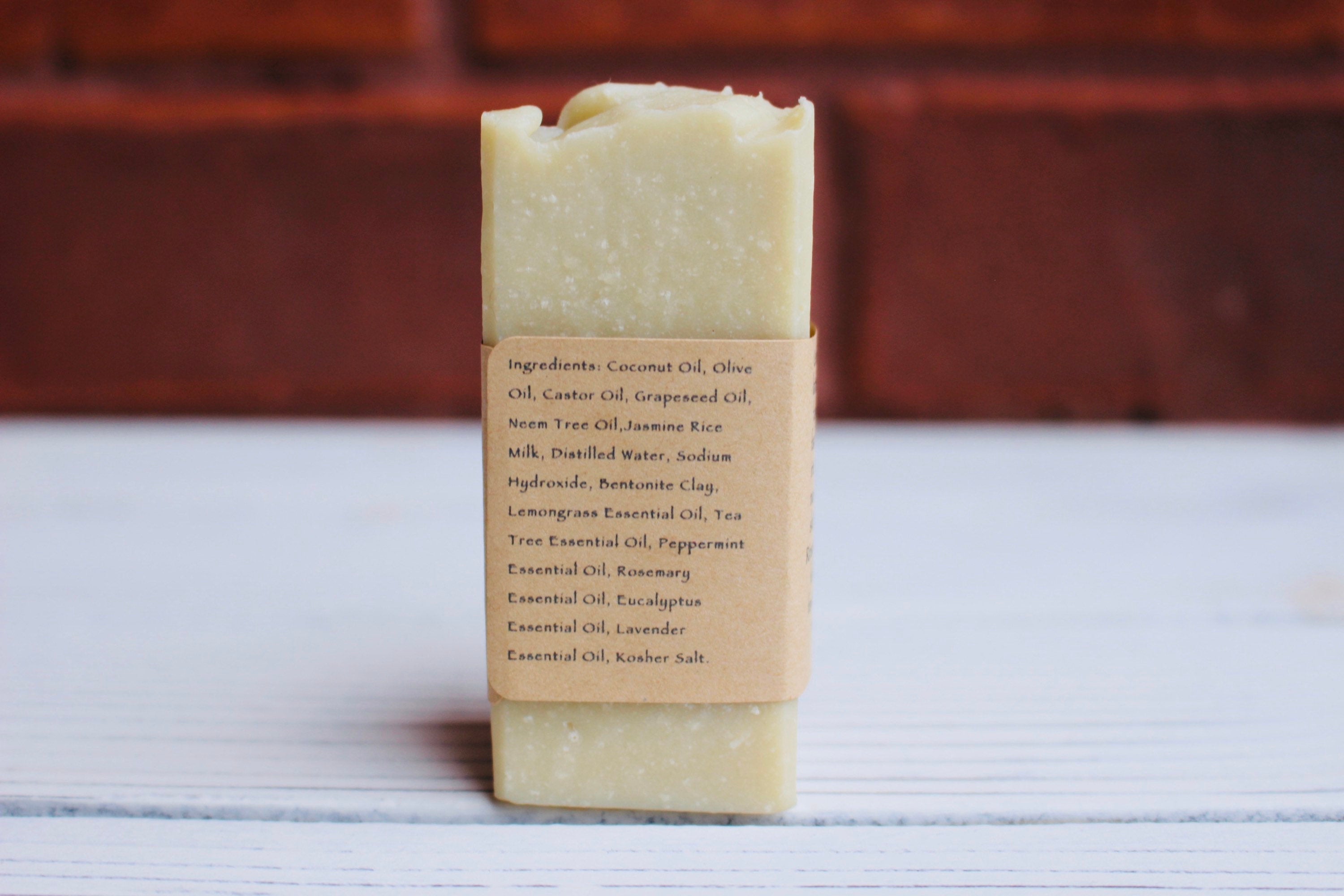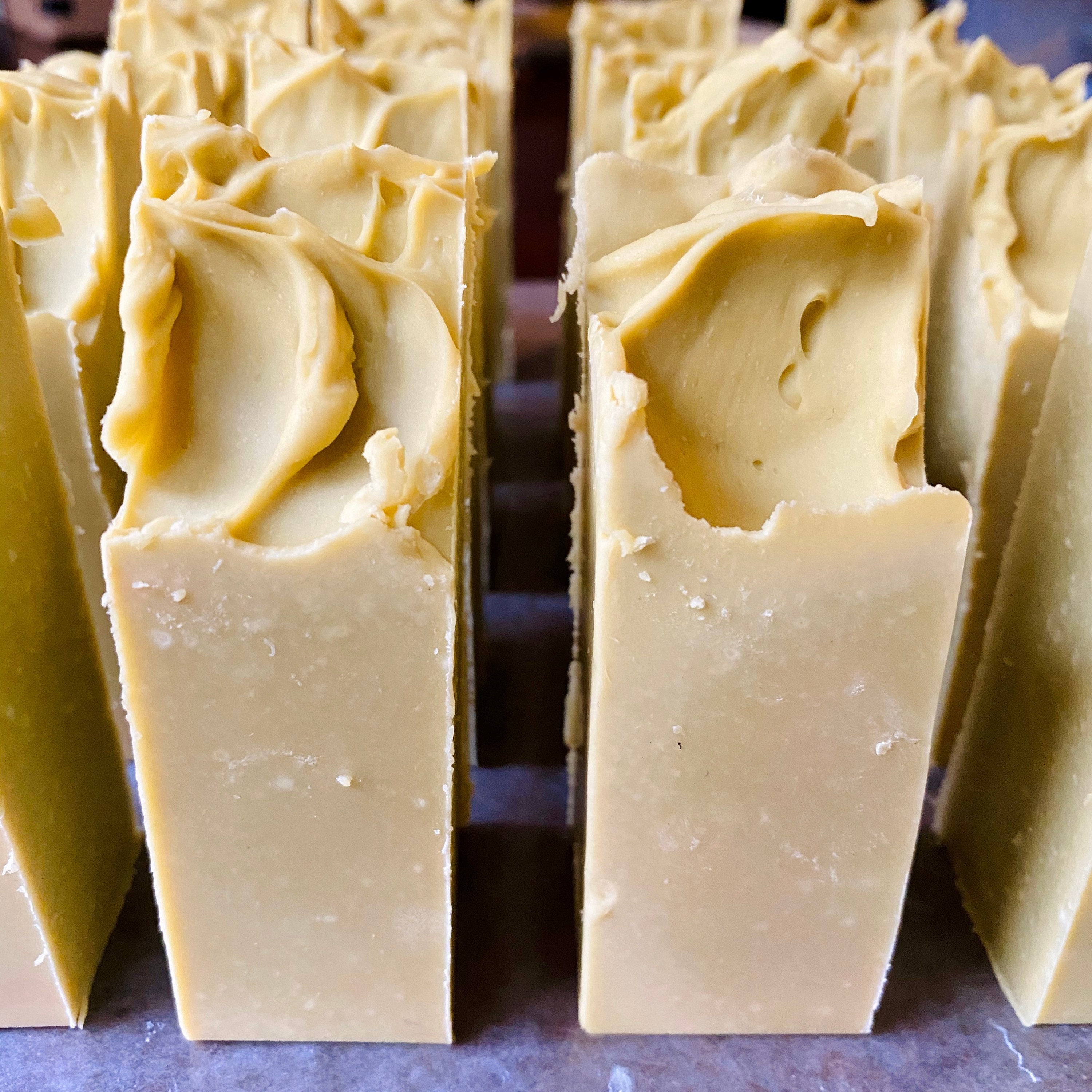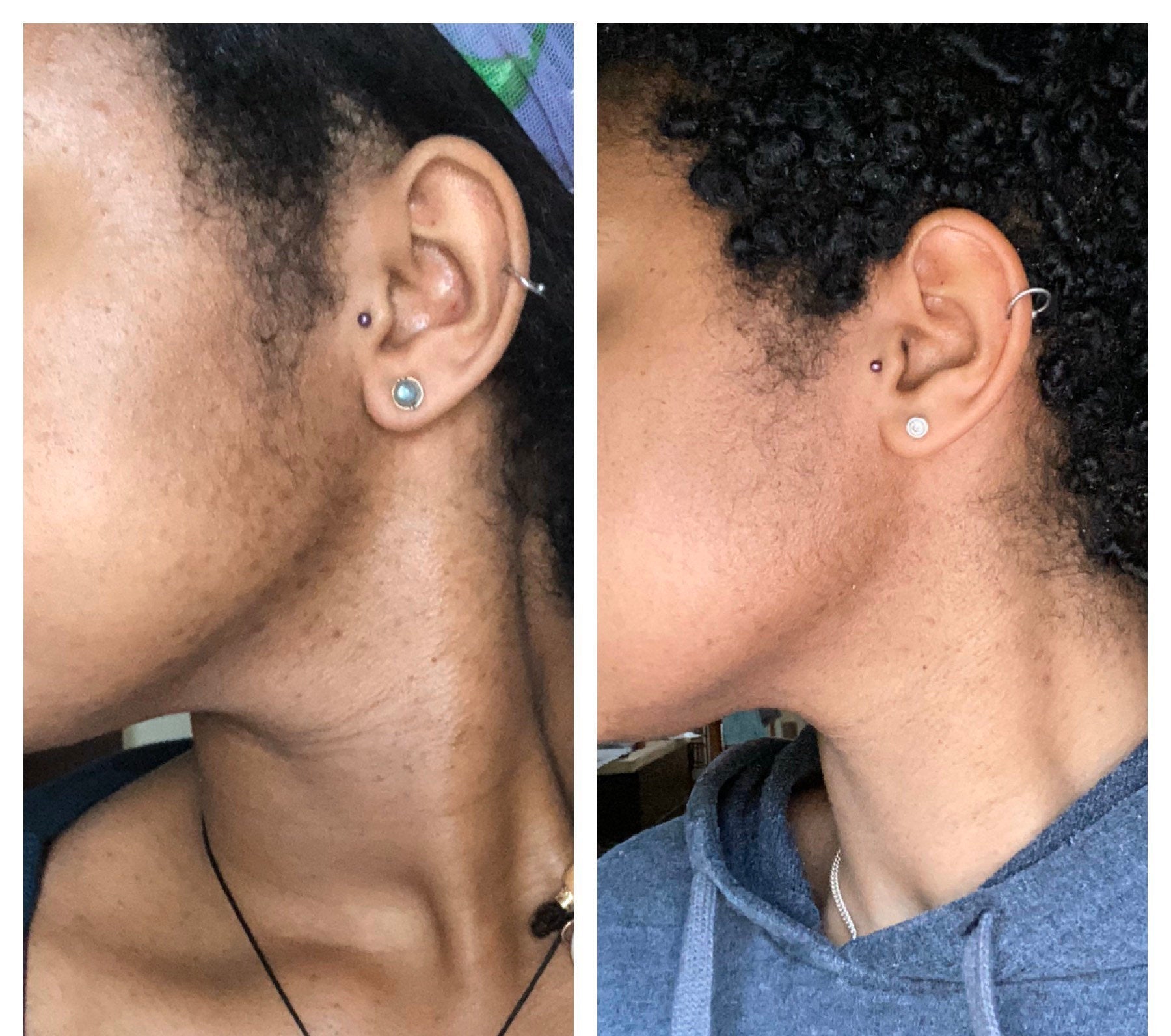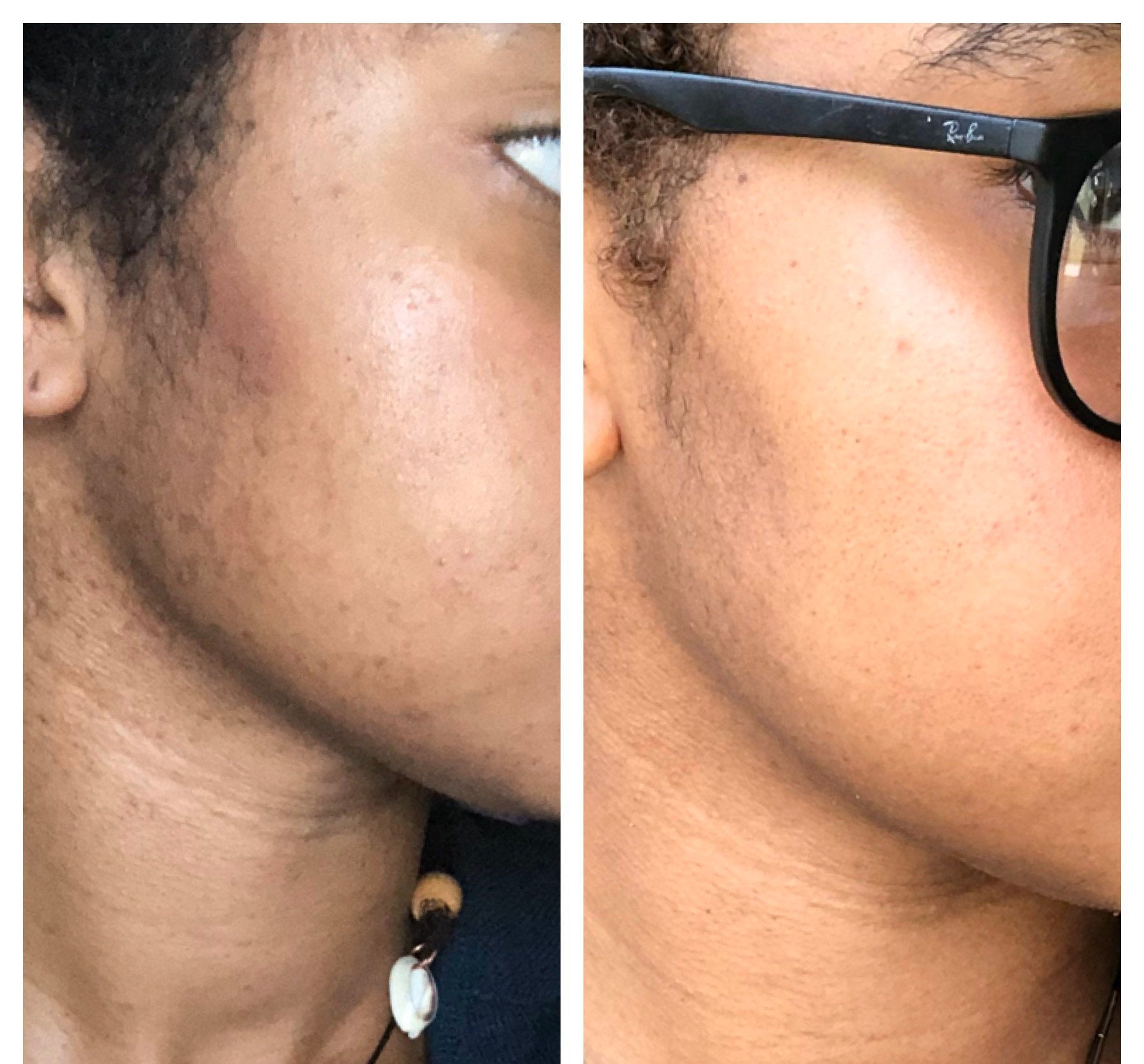 Description
After hours of finding the right ingredients for clear skin, Terra Essentials presents the FACIAL BAR!!
This bar is SMALL, but packs a punch and lasts long.
It's formulated to help clear skin of acne, blackheads, and whiteheads, reduce wrinkles, brighten dark marks, and even skin tone. When followed with your favorite toner and moisturizer, this bar is all you will need.
This soap is meant to be somewhat drying and cleanse the skin of impurities and excess oil, so it is important to follow with a good moisturizer. I recommend using this bar in conjunction with the Facial Oil or Facial Cream.
Approximately 3 oz
Benefits
Gently cleanses skin of bacteria and impurities
Addresses acne and acne scars
Long-lasting bar
Non-comedogenic ingredients, so will not clog pores
Ingredients
Shea Butter, Grapeseed Oil, Castor Oil Neem Tree Oil, Hempseed Oil, Jasmine Rice Milk, Distilled Water, Sodium Hydroxide, Bentonite Clay, Lemongrass ,Tea Tree, Peppermint, Rosemary, Eucalyptus, & Lavender Essential Oils, Kosher Salt.
Pairs Well With
Facial Oil
Facial Cream
Aloe & Green Tea Toner
Porcelain Skin Brightening & Smoothing Serum
How to Store
Store in a well ventilated, dry area when not in use.
Customer Reviews
100
reviewers would recommend this product
Write a Review
02/06/2023
Lisa M.

United States
I recommend this product
Fountain of Youth facial bar.
I'm 55 and my face looks much younger than it ever have before which makes me think and feel younger. because I've been using this facial bar along with the facial oil since 2018 and I don't want to use any other. This combo keeps my face clear of my normal blemishes from tweezing, makeup, stress and everyday weather conditions.
01/19/2023
Anonymous

United States
I recommend this product
Love it
Love it. It is a great product and I definitely recommend it. It's light and leaves my skin feeling nice and clean without any heavy residue.
10/08/2022
Apolo M.

United States
I recommend this product
I love this bar
I love it my skin feels great I feel more confident. I get so many compliments of my skin, I don't use foundation no more
06/06/2022
Anonymous

United States
I recommend this product
Facial Bar
My son has struggled with acne for over a year now and I have spent hundreds of dollars on different products. I seen this on TikTok and decided to give it a try. It has worked wonders! His acne has cleared up by 95%. Other name brand products only helped 10 - 20%. HIGHLY RECOMMEND
10/24/2020
Chelsea

United States
Gentle but powerful cleanser
My husband and I have both been using this, him more than I since I still have a gel cleanser I need to use up. He's bad about all the after cleansing care, so I always try to find soaps for him that won't dry him out and this one fits that description. I've been using the bar mostly for body acne and I've had zero breakouts on my shoulders and significantly less on my chest (and when I do get one now, it's very small). Very happy with the product. Once my old cleanser runs out, I'm ditching it for this and the cleansing balms for the winter :)