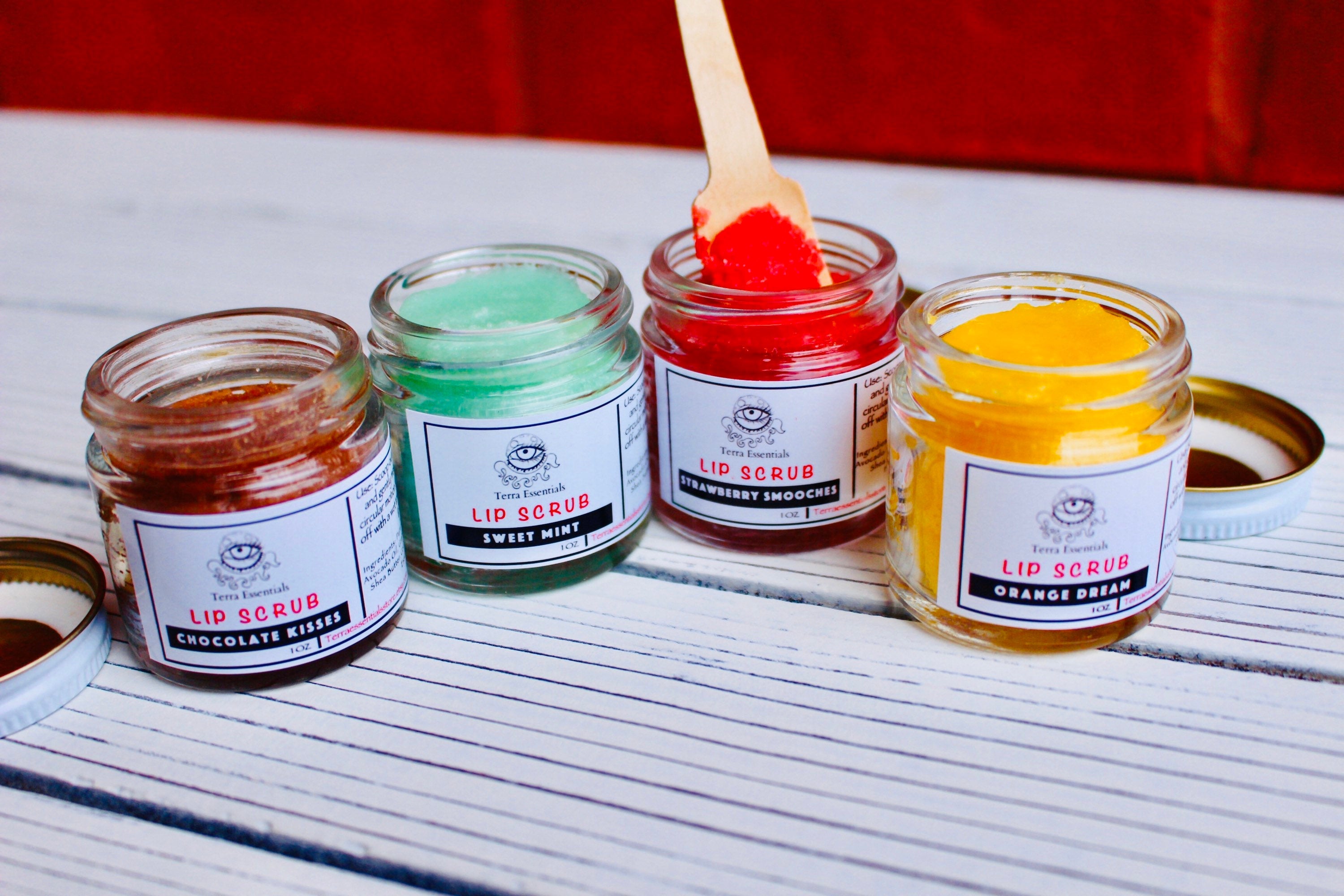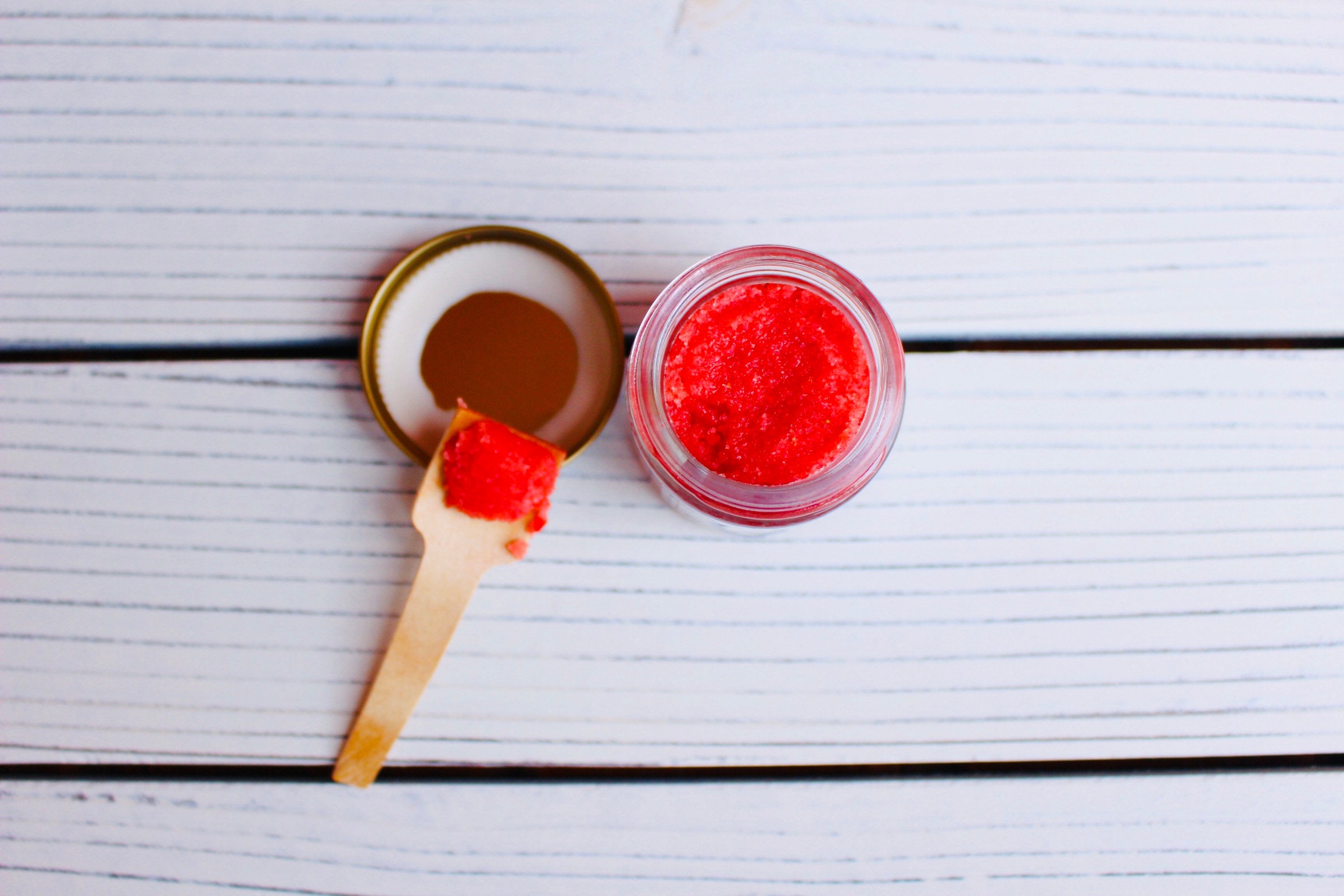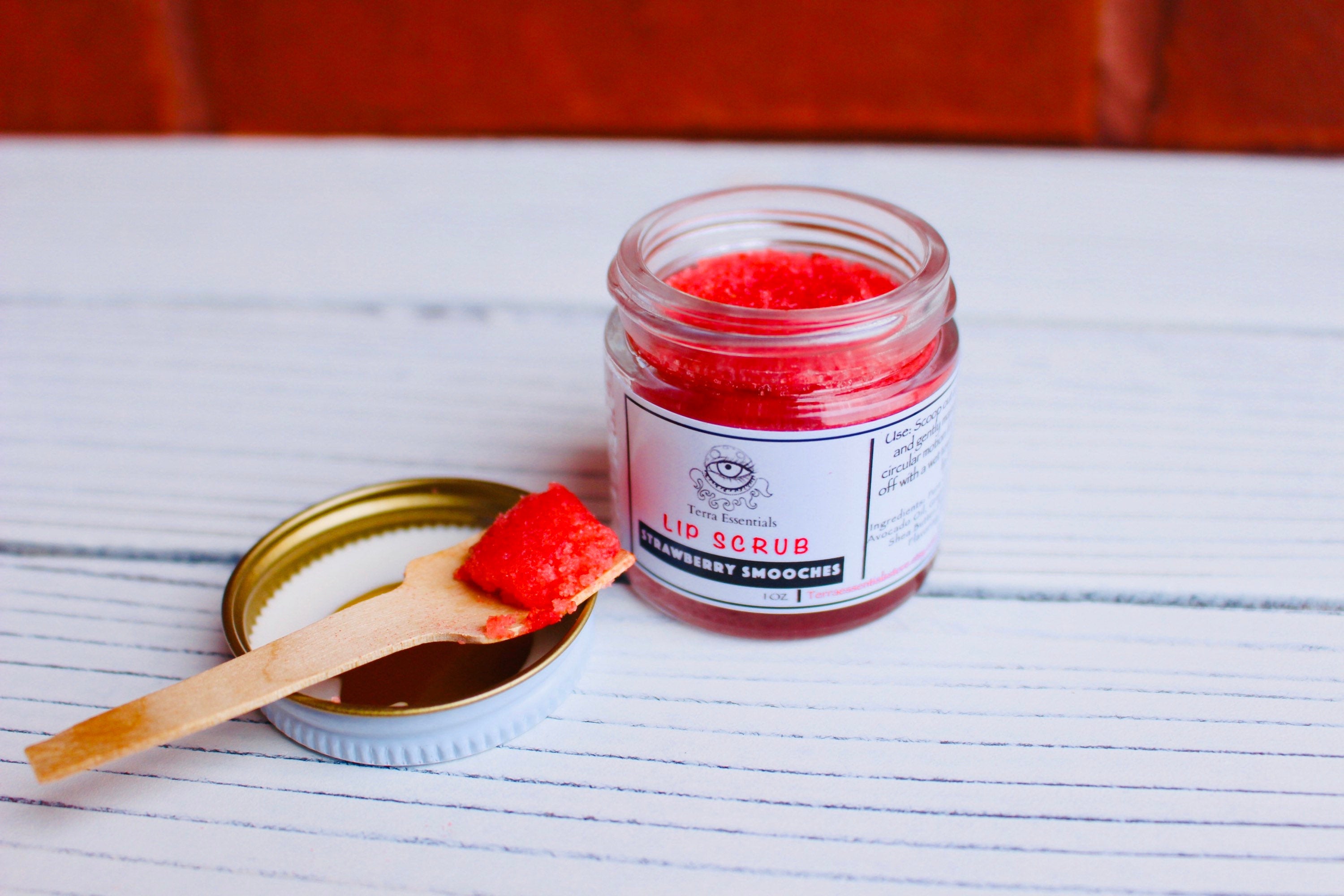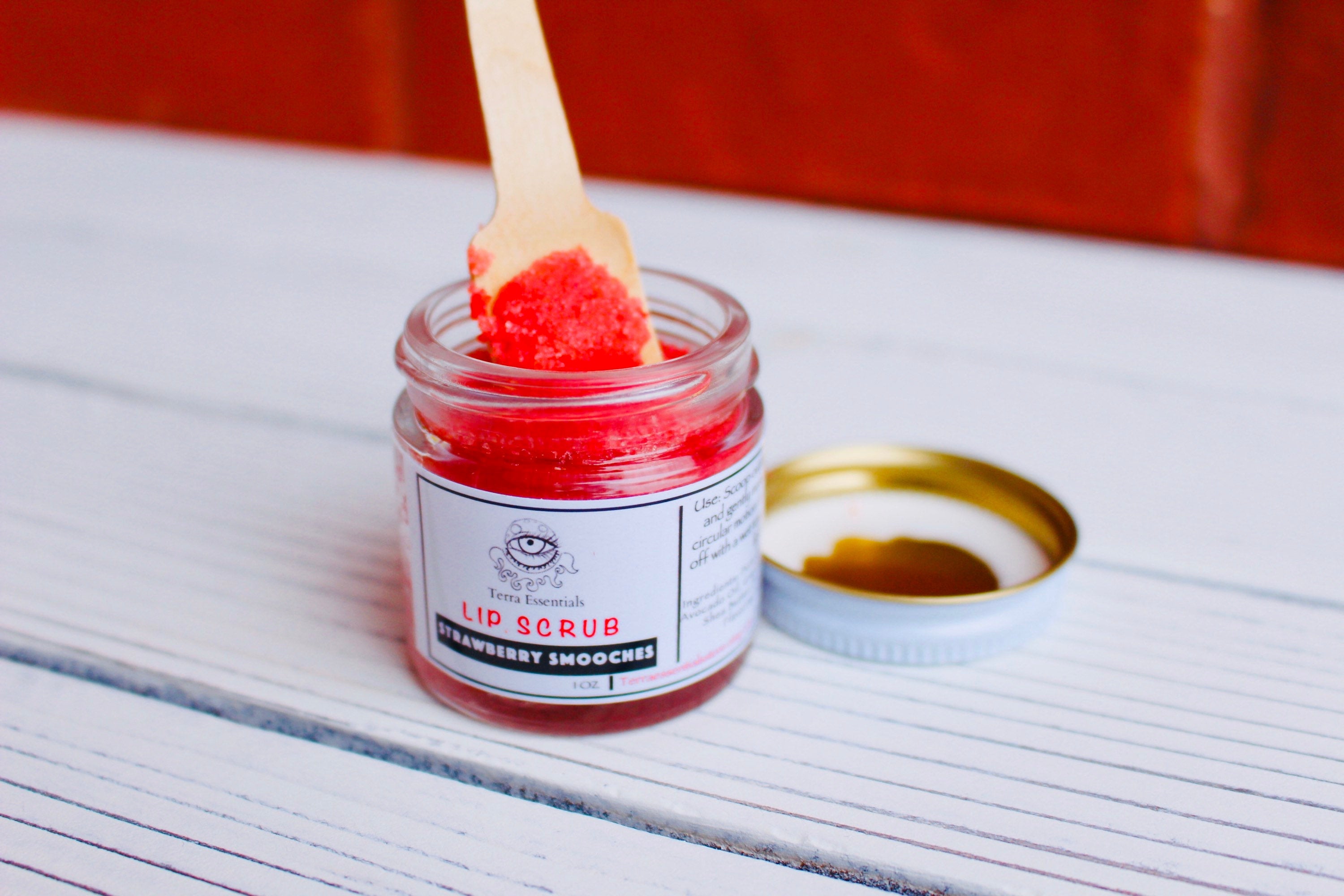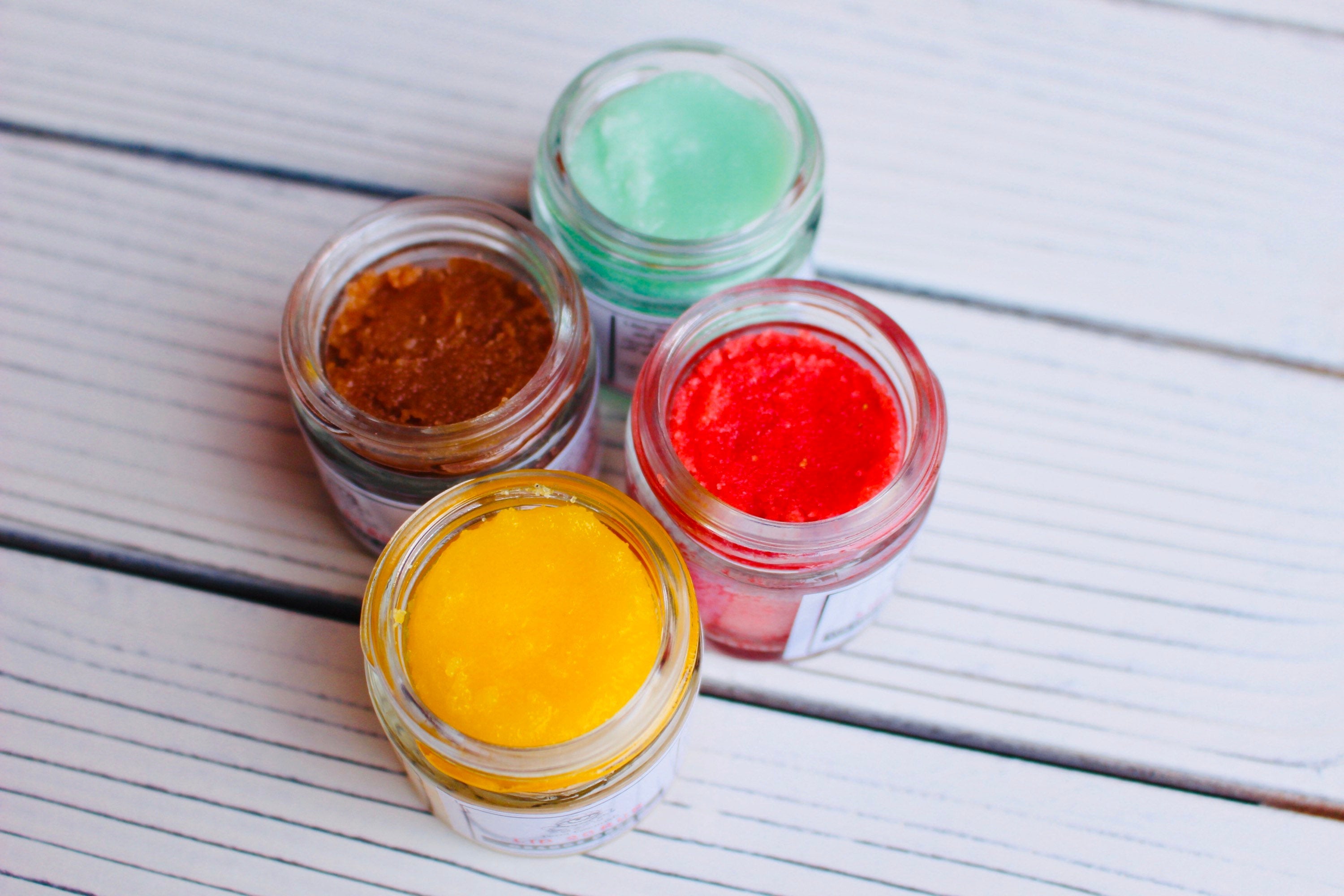 Description
Be prepared to have some super soft, sweet lips!
Exfoliating and moisturizing simultaneously, this lip scrub is a one stop shop. 
1 OZ Glass Jar
Benefits
Rids lips of dry, peeling skin
Replenishes moisture to lips
Thick & creamy formula
Long-lasting
Ingredients
Avocado Oil, Candelilla Wax, Shea Butter, Jojoba Oil, Stearic Acid, Vitamin E Oil, Mica (used in Sweet Mint only).


How to Store
Store at room temperature. Discard after 6 months.