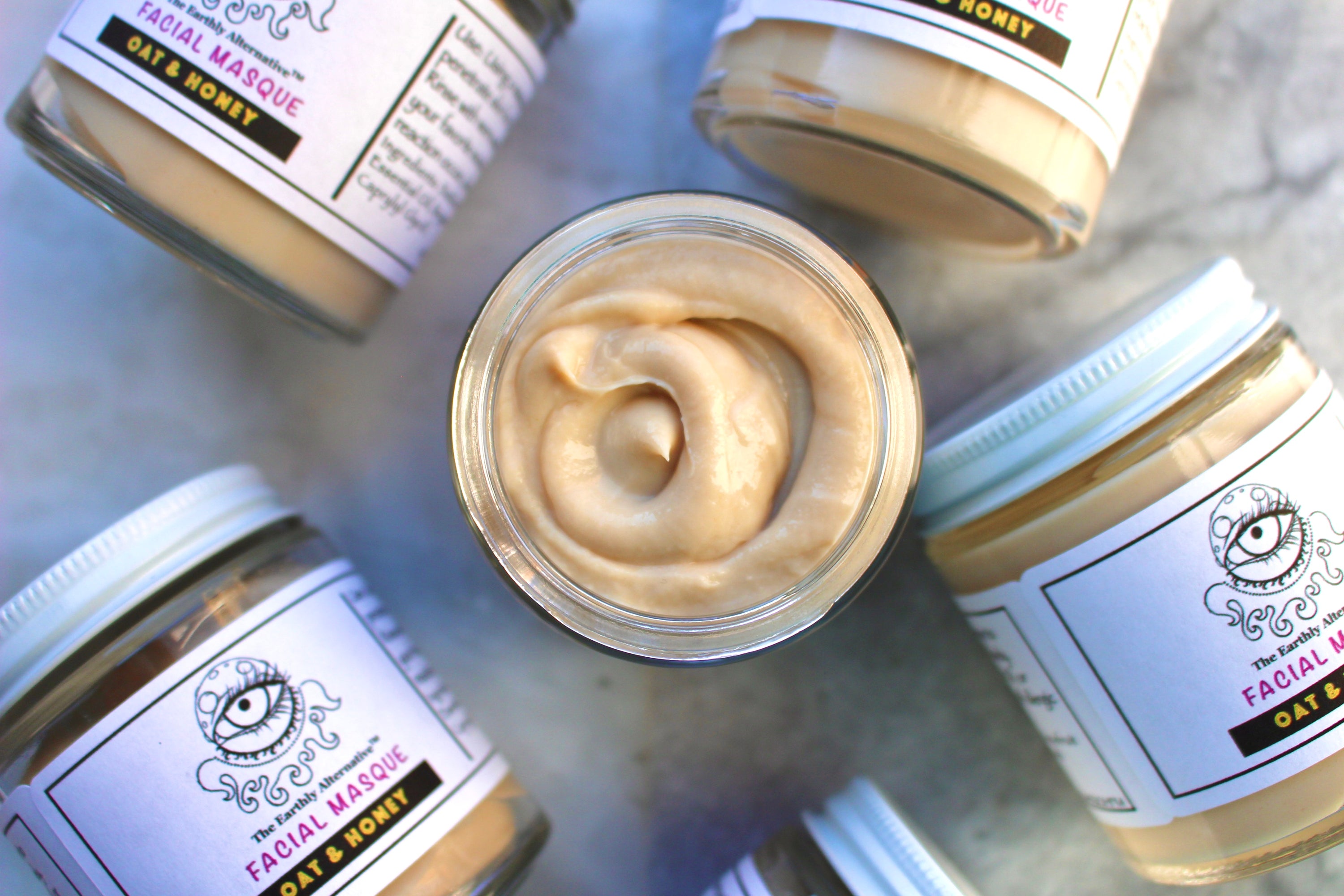 Oat & Honey Facial Masque
Description
 This masque assists with soothing stressed skin, moisturizing and softening skin, gently exfoliating and cleansing, and addressing acne and blemishes
With ingredients like Oatmeal and Honey, this masque is great for all skin types, especially dry skin.
Benefits
Nourishes dry, flaky skin
Does not clog pores
Addresses acne and dark marks
Softens skin
Ingredients
Distilled Water, Raw Honey, Colloidal Oatmeal, Kaolin Clay, Argan Oil, Hempseed Oil, Grapefruit Essential Oil, Bergamot Essential Oil, Emulsifying Wax, Preservative (Phenoxyethanol, Sorbic Acid and Caprylyl Glycol).
Pairs Well With
Facial Cream
Facial Oil
Porcelain Skin Brightening & Smoothing Serum
Rice Milk Facial Cleanser
Turmeric Face & Body Wash
Turmeric Face & Body Scrub
Facial Bar
Bright Bar
How to Store
Store at room temperature. Discard after 6 months.
Oat & Honey Facial Masque