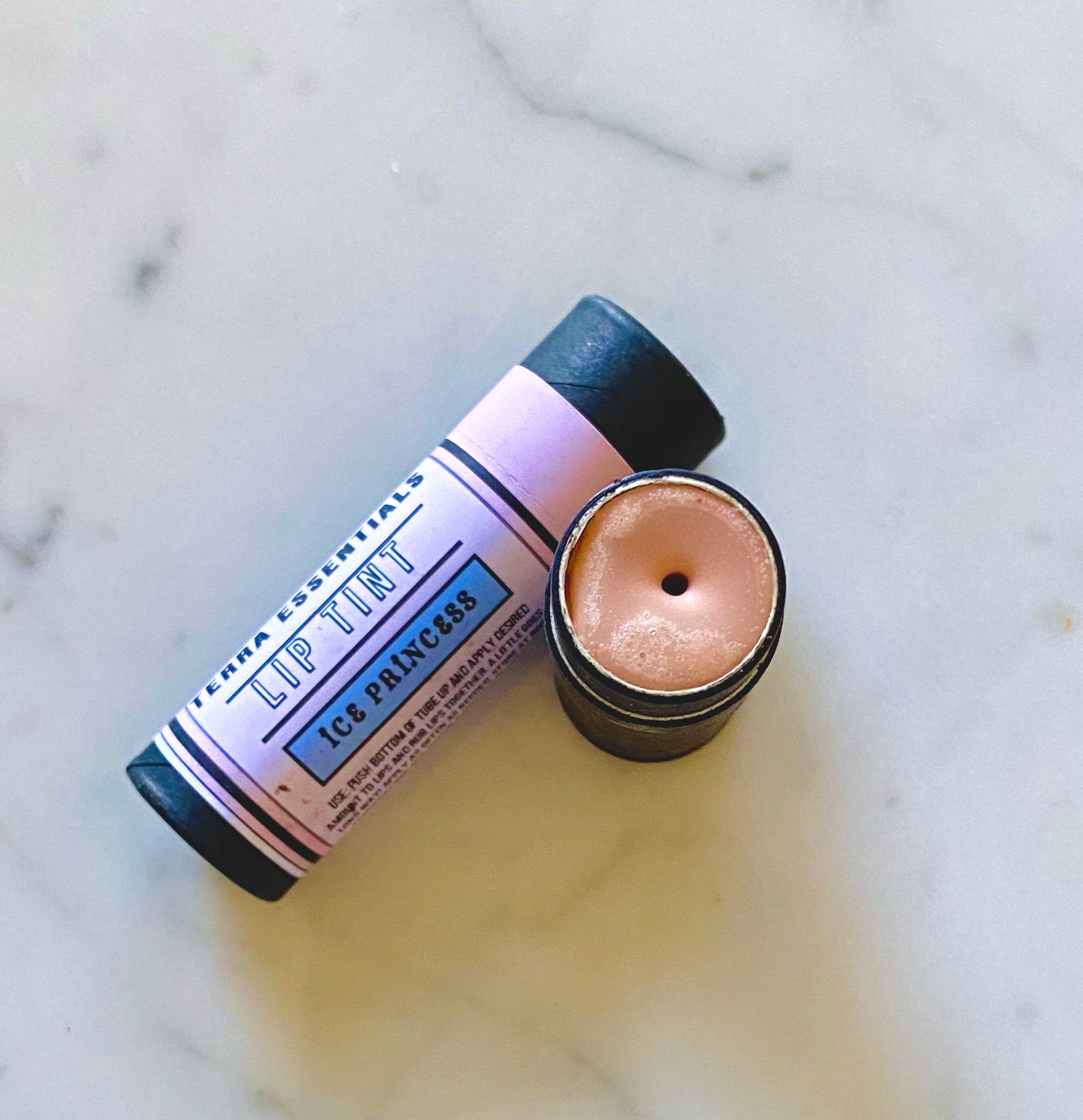 Ice Princess Tinted Lip Balm
Description
If Frosty Pink is what you like, this shade is calling your name!
The more balm applied, the more rich the shade appears on skin. 
This Lip Tint can withstand temperatures up to 106°F. To prolong the life of your balm, do not leave in areas that exceed 106°F. 
Benefits
Adjustable color
Provides moisture
Long-lasting
Ingredients
Avocado Oil, Candelilla Wax, Shea Butter, Jojoba Oil, Stearic Acid, Vitamin E Oil, Mica
How to Store
Store at room temperature. Discard after 6 months.
Ice Princess Tinted Lip Balm