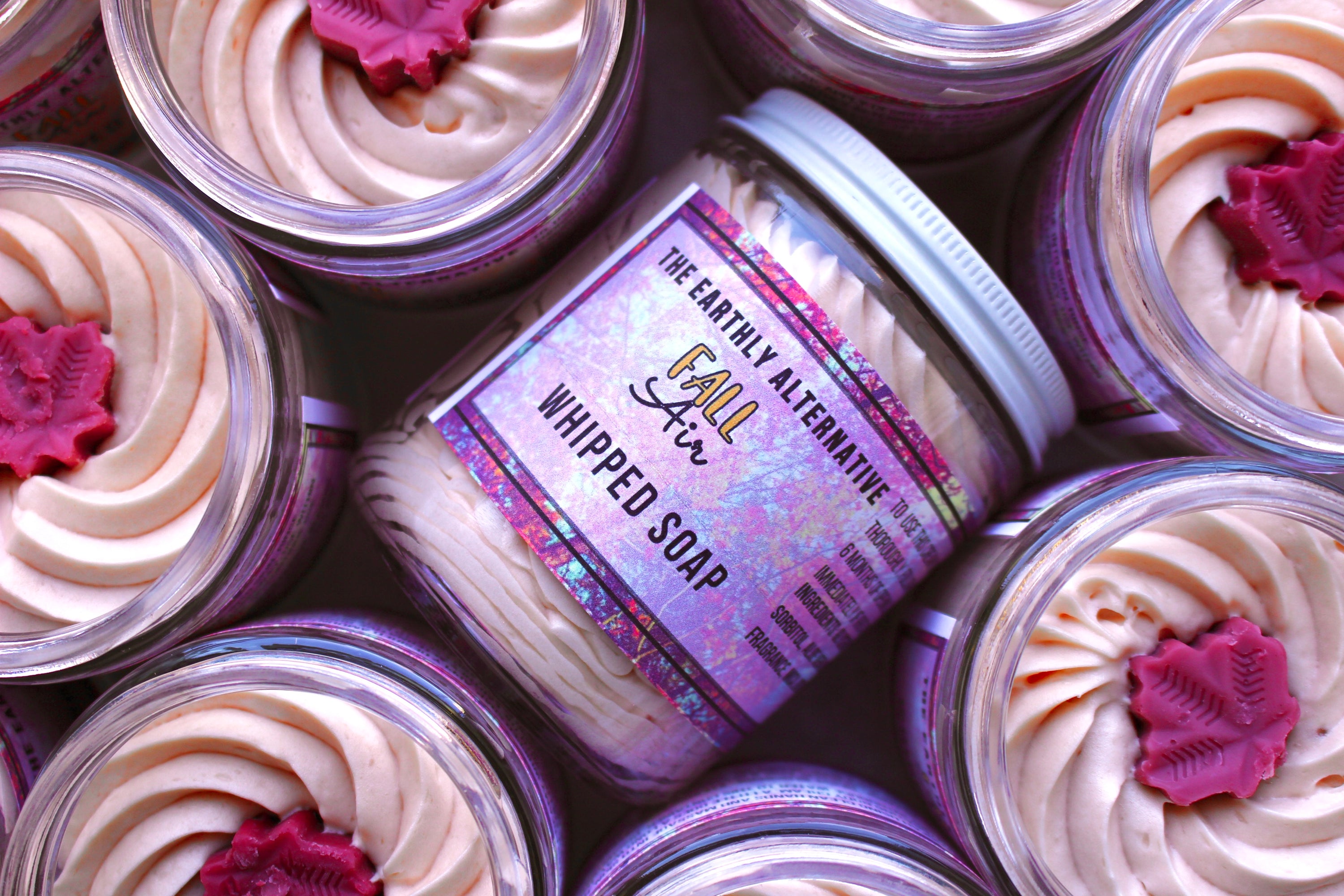 Description
 A whipped soap with the texture of body butter that foams and cleanses while leaving skin feeling soft and clean. 
 Scent Description:
Like the First Day of Fall! Crisp Apples, Juicy Oranges, A Pinch of Cinnamon, Vanilla, & Musk. This one brings all the cozy Fall Feels. 
8 OZ Glass Jar
Benefits
Cleanses skin

Can be used as a shaving cream, body wash, or shampoo

Softens and preps skin for butters and lotions
Ingredients
Glycerin, Sodium Cocoyl Isethionate, Cocoamidopropyl Betaine, Decyl Glucoside, Stearic Acid,Cetearyl Alcohol, Sorbitol, Aloe Vera Juice, Sodium Lactate, Preservative (Phenoxyethanol, Sorbic Acid and Caprylyl Glycol). Fall Air Fragrance Oil, Mica. Body Bar: Avocado Oil, Stearic Acid, Shea Butter, Candelilla Wax, Jojoba Oil, Vitamin E Oil, Mica.
Pairs Well With
Whipped Foaming Sugar Scrub, Hydrating Body Cream, Whipped Body Butter, & Body Spray
How to Store
Store at room temperature. Discard after 6 months. Do not introduce water to this container.