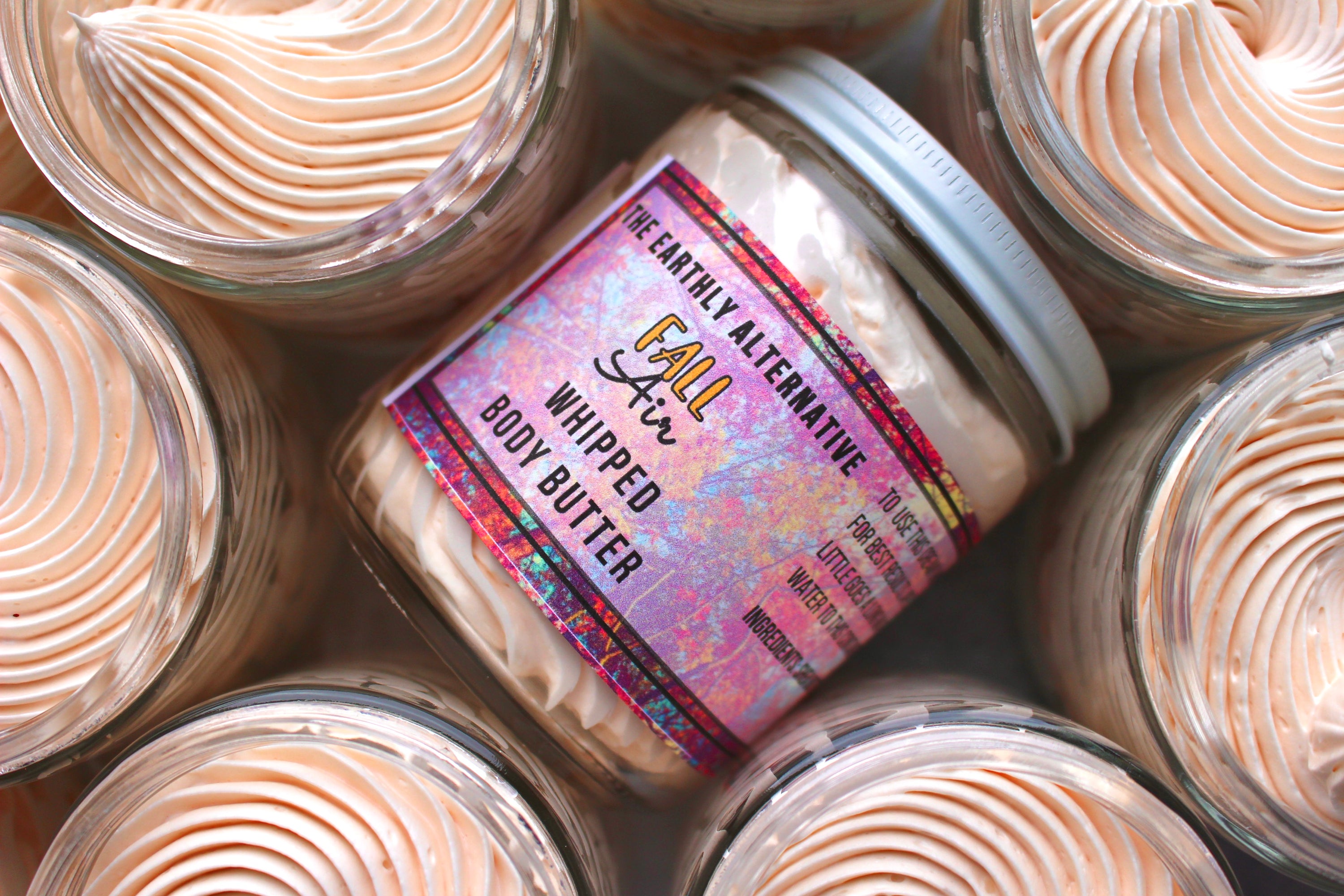 Fall Air Whipped Body Butter
Description
A rich butter infused with luxurious oils that will leave your skin feeling soft and hydrated for at least 24 hours. 
Scent Description:

Like the First Day of Fall! Crisp Apples, Juicy Oranges, A Pinch of Cinnamon, Vanilla, & Musk. This one brings all the cozy Fall Feels. 
8 OZ Glass Jar 
Benefits
Moisturizes skin and locks in hydration
Fades dark marks and scars over time
Helps prevent dry, cracked skin
Ingredients
Shea Butter, Kokum Butter, Grapeseed Oil, Safflower Oil, Fall Air Fragrance, Mica.
Pairs Well With
Whipped Soap
Hydrating Body Cream
Whipped Foaming Sugar Scrub
Body Perfume
How to Store
Store in a cool, dry place. Do not store in temperatures greater than 70 degrees. Discard after 1 year.
Fall Air Whipped Body Butter