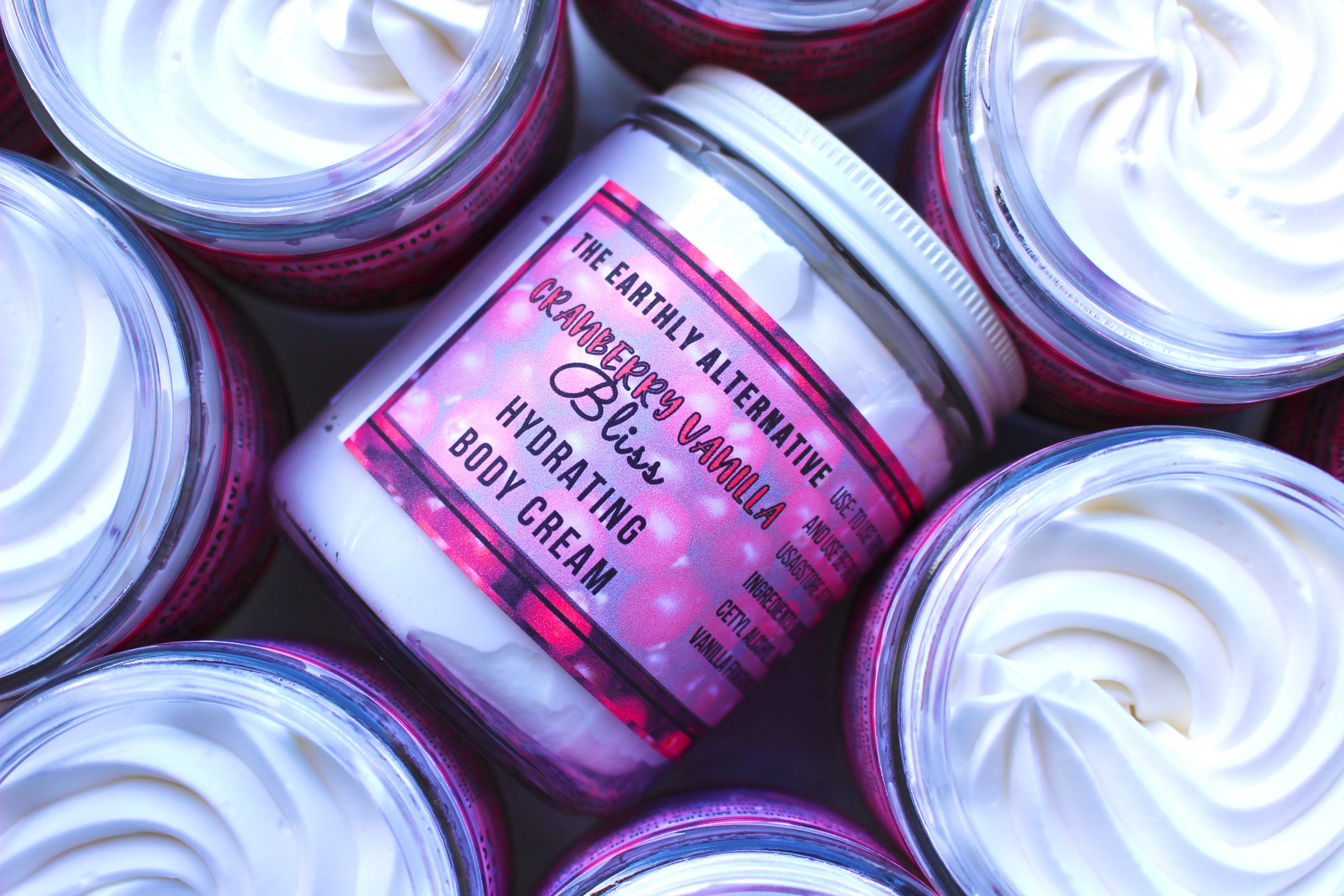 Cranberry Vanilla Bliss Hydrating Body Cream
Description
This wonderful cream will soften and moisturize your skin and lock hydration in for hours. Goodbye ashiness, hello hydration! Pair this cream with any of our body butters for extra moisture!
 Scent Description:
Fruity and Festive! sparkling cranberries mingle with juicy cherries, peaches, and hibiscus with a subtle kiss of vanilla. Not overwhelmingly fruity or sweet, just perfect!
8 OZ Glass Jar
Benefits
Moisturizes skin and locks in hydration
Pairs well with a body butter for extra moisture
Helps prevent dry, cracked skin
Ingredients
Distilled Water, Aloe Vera Juice, Shea Butter, Kokum Butter, Grapeseed Oil, Pumpkin Seed Oil, Glycerin, Cetyl Alcohol, Emulsifying Wax, Preservative(Phenoxyethanol, Sorbic Acid and Caprylyl Glycol), Mica, Cranberry Vanilla Fragrance Oil.


Pairs Well With
Whipped Soap, Whipped Foaming Sugar Scrub, Whipped Body Butter, & Body Spray
How to Store
Store at room temperature. Discard after 6 months.
Cranberry Vanilla Bliss Hydrating Body Cream