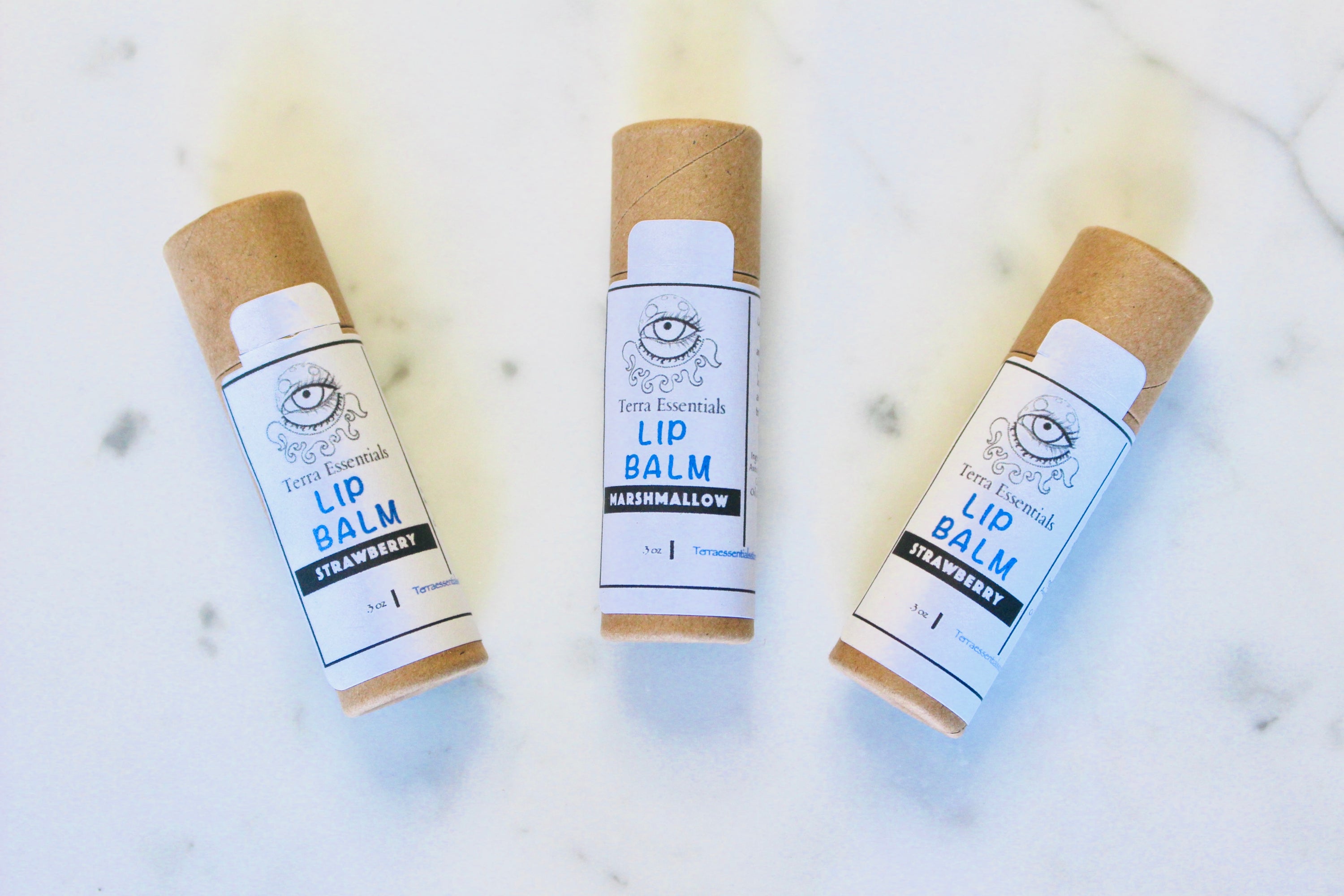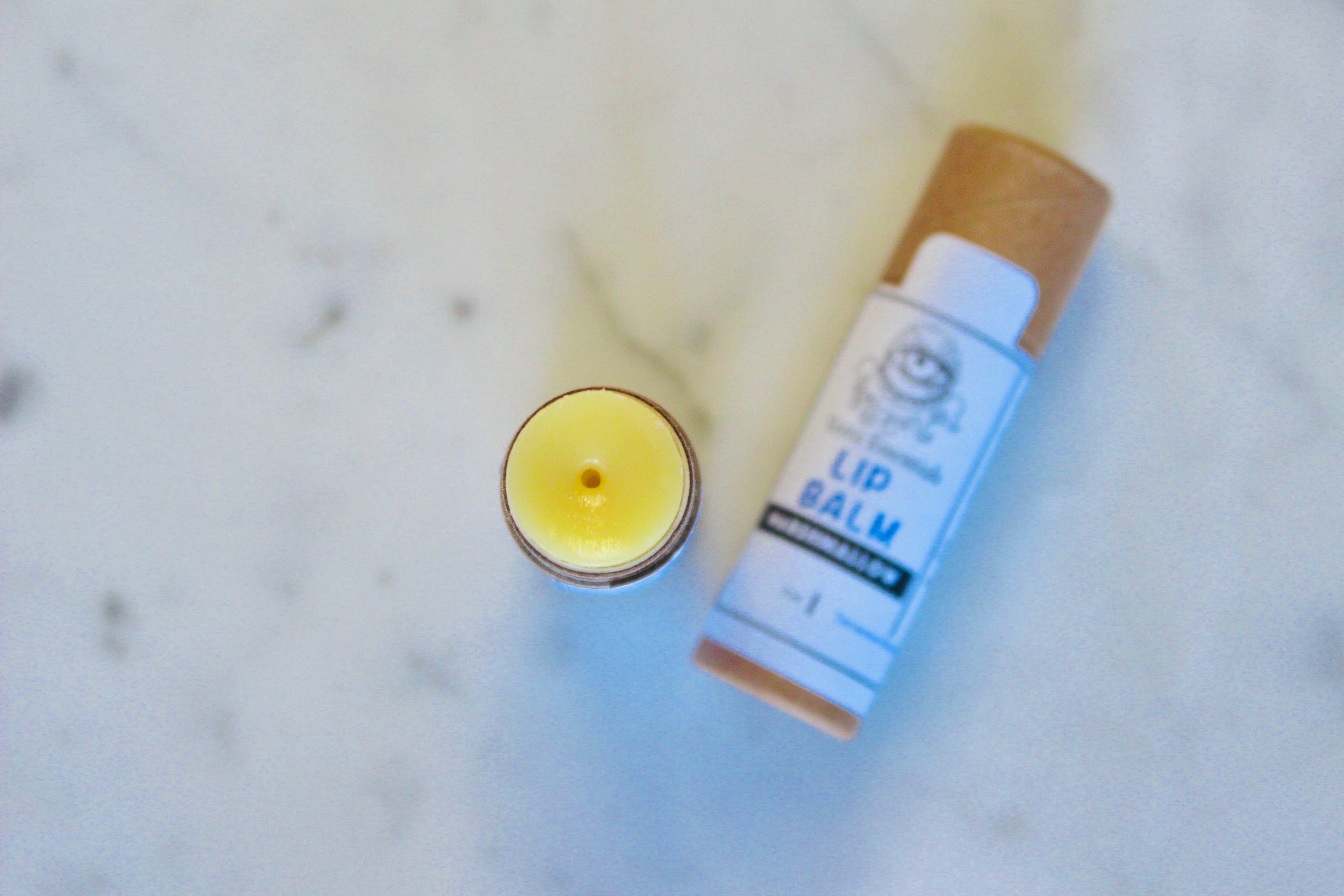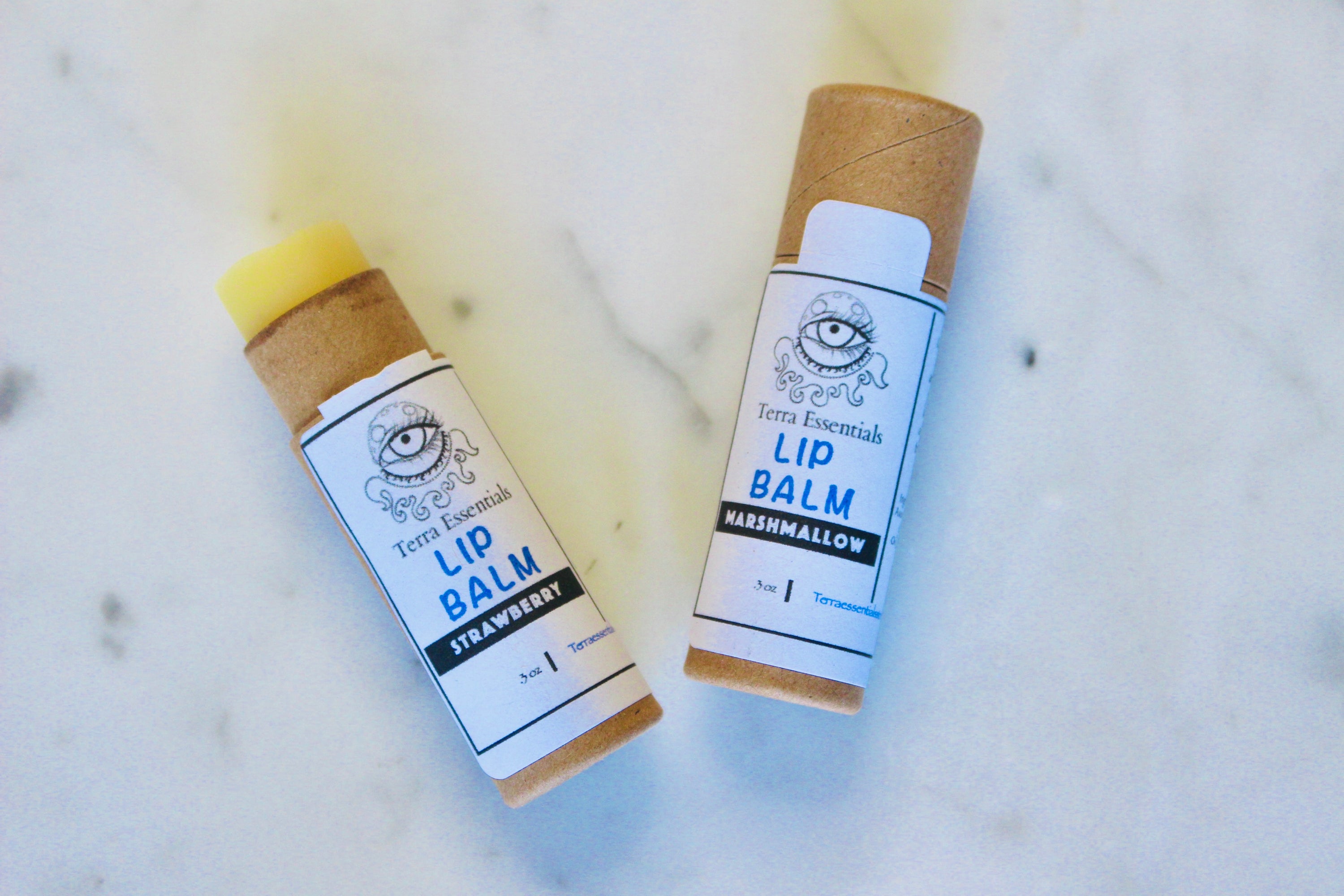 Description
This lip balm is .3OZ which is 3X bigger than your average chapstick, so it will last quite awhile.
It is also in an eco-friendly tube that can be composted when the balm is all used up. This moisturizing lip balm contains only 8 ingredients!
This Lip Balm can withstand temperatures up to 106°F. To prolong the life of your balm, do not leave in areas that exceed 106°F. 
Benefits
Repairs dry, chapped lips
Thick & creamy formula
3X bigger than the average lip balm
Eco-friendly packaging
Long-lasting


Ingredients
Avocado Oil, Candelilla Wax, Shea Butter, Jojoba Oil, Stearic Acid, Vitamin E Oil.
How to Store
Store at room temperature. Discard after 6 months.
Customer Reviews
09/03/2023
Abigail M.

United States
I recommend this product
Sweet Mint
I've had rough lips for a long time and it's helped soothe them by applying around once a day when I'm home, I do reapply at work since I work in a very cold environment.
09/01/2023
Yolonda C.

United States
I recommend this product
Excited about this brand.
I was super grateful to find that this shop hadn't closed since I'd found there a deodorant and lip balm formulations that I want to have forever. As someone who has always been sweaty and who wants to honor Earth Mother as much as I possibly can, I have been pleased with the sweet balance these products strike to address all my concerns. Shop owner had excellent customer service during our most recent transaction. Stocked up. Definitely plan to shop here again.
08/21/2023
Alexa

United States
I recommend this product
Amazing
You know it's good when youe family members take it for themselves! This is my go to chapstick I tend to bite my lips when stressed and this has been helping me heal them.
08/09/2023
Anonymous

United States
I recommend this product
Wooow!!
Great lipbalm! I don't have to use much and it lasts forever. It doesn't dry out my lips like all the other lipbalms out there. I just bought this again because I swear by it!
07/21/2023
Kelziah

United States
I recommend this product
Great
Even though it's pricey it's a great product. You don't have to use a lot on your lips and it lasts for a bit after you apply.